Below are the official rules for competitions sanctioned under USYSA for players NOT possessing a US Birth Certificate.
-------
For teams declaring for State Cup - these rules must be followed.  BAYS teams not declaring for State Cup need not be concerned with the official rules.  We are only concerned with two cases that would be covered by the official rules.
--------
1.  A player that permanently resides in the United States.  For All BAYS teams including MTOC eligible teams, list the player's residence on the roster and no additional paperwork is required.
2.  Players not permanently residing in the United States (usually foreign exchange, AFS or the like).  File a waiver (usually citing the goes to school in your community waiver  provision) and list the players home town as the residence on the roster.  In the case of students living at a boarding school in your community, they may claim residence based on living at the school and no waiver is required,  For teams that are MTOC eligible, we ask you send a note with the circumstances (home town and which school the player boards at) to the Waiver Committee ([email protected]), Registrar ([email protected]) and President ([email protected]) so we can be prepared if any questions arise at MTOC.
------
Any other situations, contact the Registrar with any questions or scenarios not covered by the above.
----- Official Rules fom USSF -----
The page on US Soccer that contains the information is at US Soccer FAQ Page on players not possessing a US Birth Certificate.  It is divided up by age of player and when they came to the US.  Consult that page and if questions, they may be directed to the email address [email protected]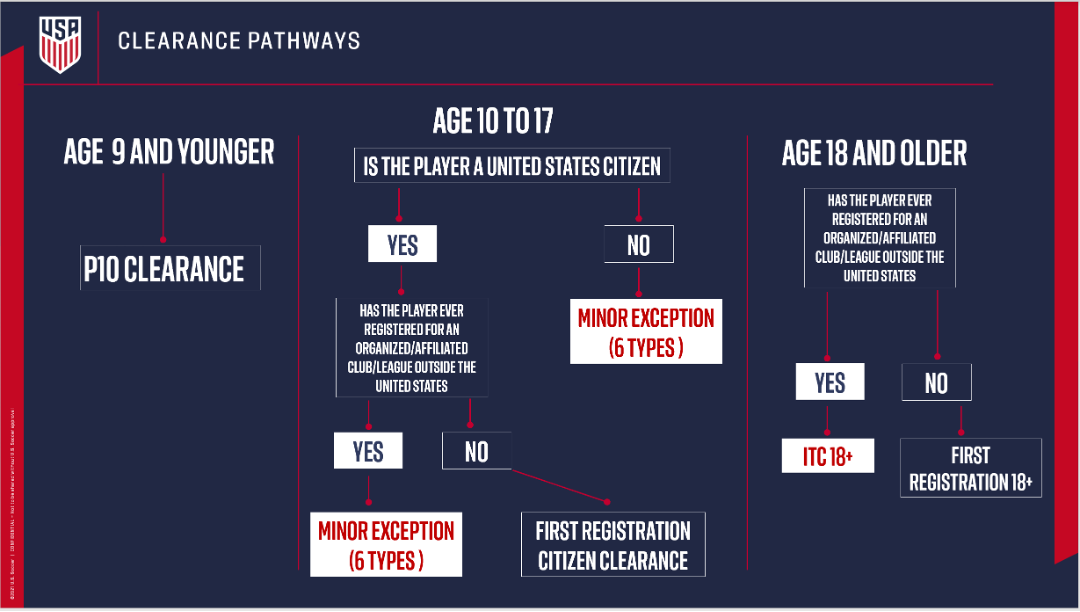 [
Last Editted by BAYS Registrar David Dalrymple on 12-Sep-2022]