BAYS sent 19 teams to MTOC 2018 held June 22-24, 2018 at the State Fields in Lancaster.  Six teams were crowned champions, six teams lost in the finals, three teams lost in the seminfinal giving us 15 of our 19 teams making the semi-finals  Almost one quarter of the teams in the semifinals were from BAYS.  Two Finals were all BAYS and eight other finals involved one BAYS eams and six finals had no BAYS teams participating.
 We had three wild cards in addition to our regular 16 slots and in the age groups that we had wildcards both the wild card and the regular slot team made it to the final four and in every case, one BAYS team was eliminated by the other, two were in an all BAYS final (B06 D2 and B08 D2) and the thrd was an all BAYS semfinal in Bous 10 D1.
And as a first for this writer, we had a team pull out at 8:45 Friday morning giving BAYS a hefty fine.  Due to some hard work and scrambling among Ed McDonald, Ted Ritchie, Steve Smoller and Peter DeNatale, a Needham grade 8 team agreed to step up and take the girls grade 10 D1 slot.  In 4 hours they got a team together, paperwork done and made a 5 PM kick off to prevent a Nantucket team from traveling to have no opponent.  BAYS wishes to thank Needham and coach Jim McShane for stepping up with a younger team and taking the schedule over.  in an interesting side note, the official tournament results will list the games as three forfeits, had the results been allowed to stand - they would have won their division and made it to the final four displacing the eventual winner.  They played the eventual winner in group phase and defeated them 1-0.  They also took home the lone Sportsmanship Award for BAYS.  Congratualtions and great thenaks to Needham.
BAYS delegation was headed by Ed McDonald, President and a number of volunteers.  Assisting with Registration were Past President Dan Bielenin, Past President Dick Penta, Denis Cho & Joe D'Amico.  Heading the awards effort for final four and sportsmanship was Co-Vice President Lisa Wentworth with her dream team of Tony Loftis, Dick Penta, David Dalrymple, Steve Smoller, Ted Ritchie, Katie Bigelow, John Cresap, Kelly Kemp with photography by veteran Maddy Hill and rookie Lucas Martiros..
Levon was the referee assignor assisted by a number of BAYS referees that were unable to work many deserved finals due to the success of the BAYS teams. 
Below are the team summary and team pictures:
MTOC 2018

Division

Sec

BAYS ID

MTOC ID

Team

Coach

Results

 G PG
A1
6483
9157
 Dedham Express
 George Cariofiles
 Champion
 G12 D1
A1
4646
8151
 Franklin Lady Panthers
 Lou Moccia
 Champion
 G10 D1
*
*
 6153
 Needham United
 Jim McShane 

 *First Place Group A

 Sportsmanship

 G10 D2
A
10732
 6255
 Walpole Rebels
 John Thomsen
 4th Place Group B
 G08 D1
AA
6138
 4151
 Natick G7/8 A1
 Peter Henderson
 3rd Place Group A
 G08 D2
A
2612
 4255
 Lexington United Blue Raptors
 Todd Barrett
 Semi-Finalist
 G06 D1
A2
4344
 2155
 Acton-Boxboro Lightning
 Gary Sullivan
 Finalist
 G06 D2
A
733
 2253
 Medfield Warriors
 Patrick Deignan
 Champion
 B PG
B
4595
 9102
 Needham Thunder 12
 Lee Popper
 Finalist
 B12 D1
B
10707
 8102
 Natick HS Boys 12
 Michael Davidson
 Semi-Finalist
 B10 D1
A1
4660
 6110
 Arlington B10 Eagles
 David Dolan
 Finalist
 B10 D1 W/C
A1
10731
 6108
 Walpole Pirates 
 John Thomsen
 Semi-Finalist
 B10 D2
A2
10669
6203
 Medway Mustangs
 Daniel Olsen
 Champion
 B08 D1
A
5852
 4110
 Newton Bolts
 Andrew Hargens
 2nd Place Group C
 B08 D2
A
10514
4211
 Westwood Wolverines
 Patrick Lombard
 Finalist
 B08 D2 W/C
B
10095
4204
 Southborough Galaxy
 Benjamin Deschaine
 Champion
 B06 D1
A2
4523
 2110
 Needham Storm B6
 Kenneth Keyes
 Finalist
 B06 D2
A
944
 2207
 Framingham Revs
 John Howard Jones
 Finalist
 B06 D2 W/C
B
5213
 2212
 Wellesley Revolution
 William Corkhill
 Champion
Legend
In Team Column
| | |
| --- | --- |
|       | Champion - overall winner of Age Group |
|   | Finalist - Lost in the Finals - came in Second |
|   | Semi-Finalist - made it to Final Four but lost in Semi-Final |
|   | Did not make it to Final Four |
In Coach Column
| | |
| --- | --- |
|       | Awarded the Sportsmanship Award for the Age Group |
* Girls Grade 10 Needham replaced a BAYS team that pulled out 8 hours before the first game kicked off.  The nucleus of the team is the Needham Girls Grade 8 Division 1 team.  Since they did not have a conforming roster, the tournament committee declared their games forfeits. They went 2-0-1 including a victory over the eventual champion in the group phase.  BAYS wishes to express its deep appreciation for the team stepping up on short notice to fill the slot.
MTOC Team Pictures below:
Sportsmanship Winner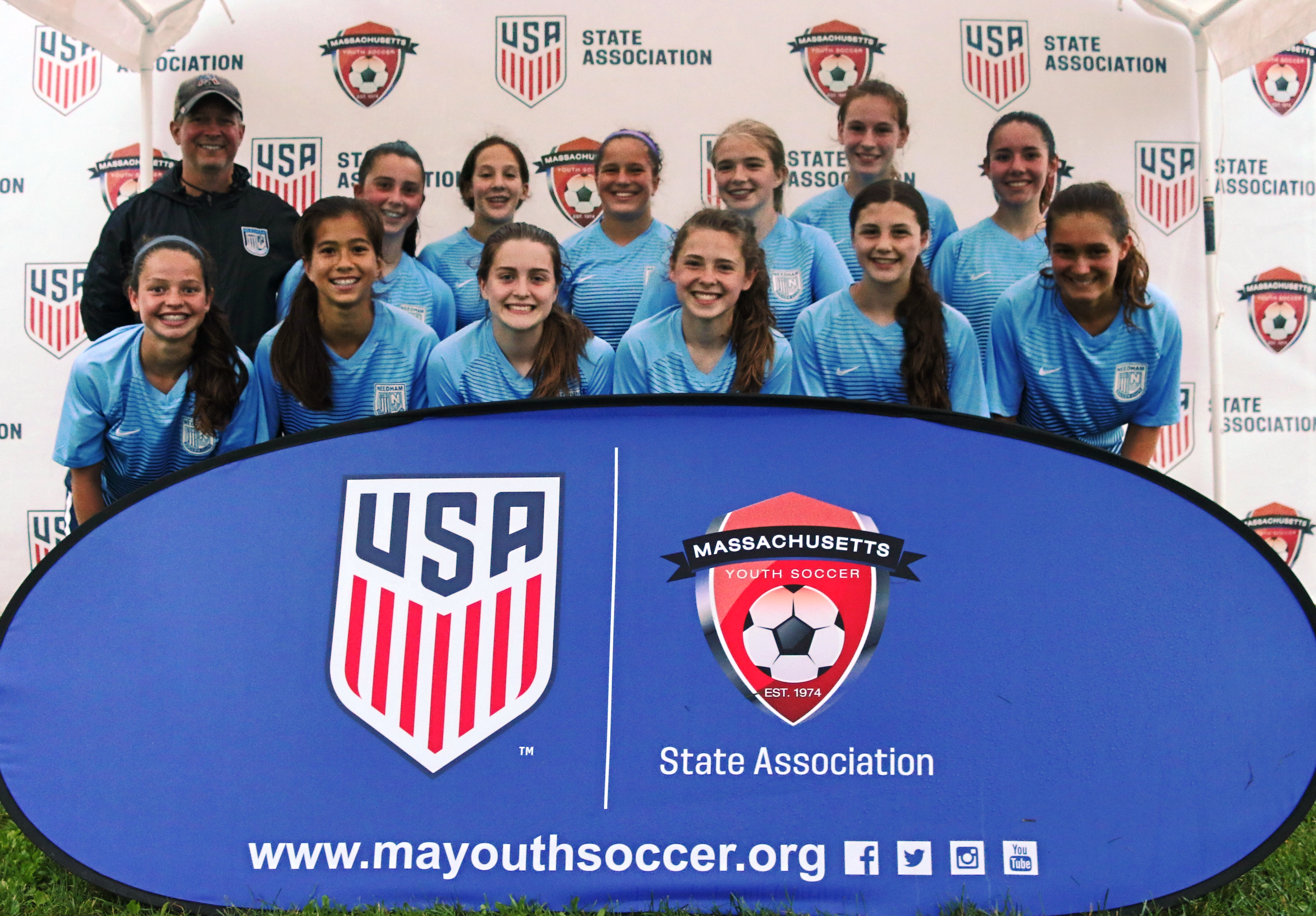 Girls Grade 10 Division 1 Needham United coached by Jimmy McShane
MTOC Representatives - 19 in all.
Teams Pictures Below: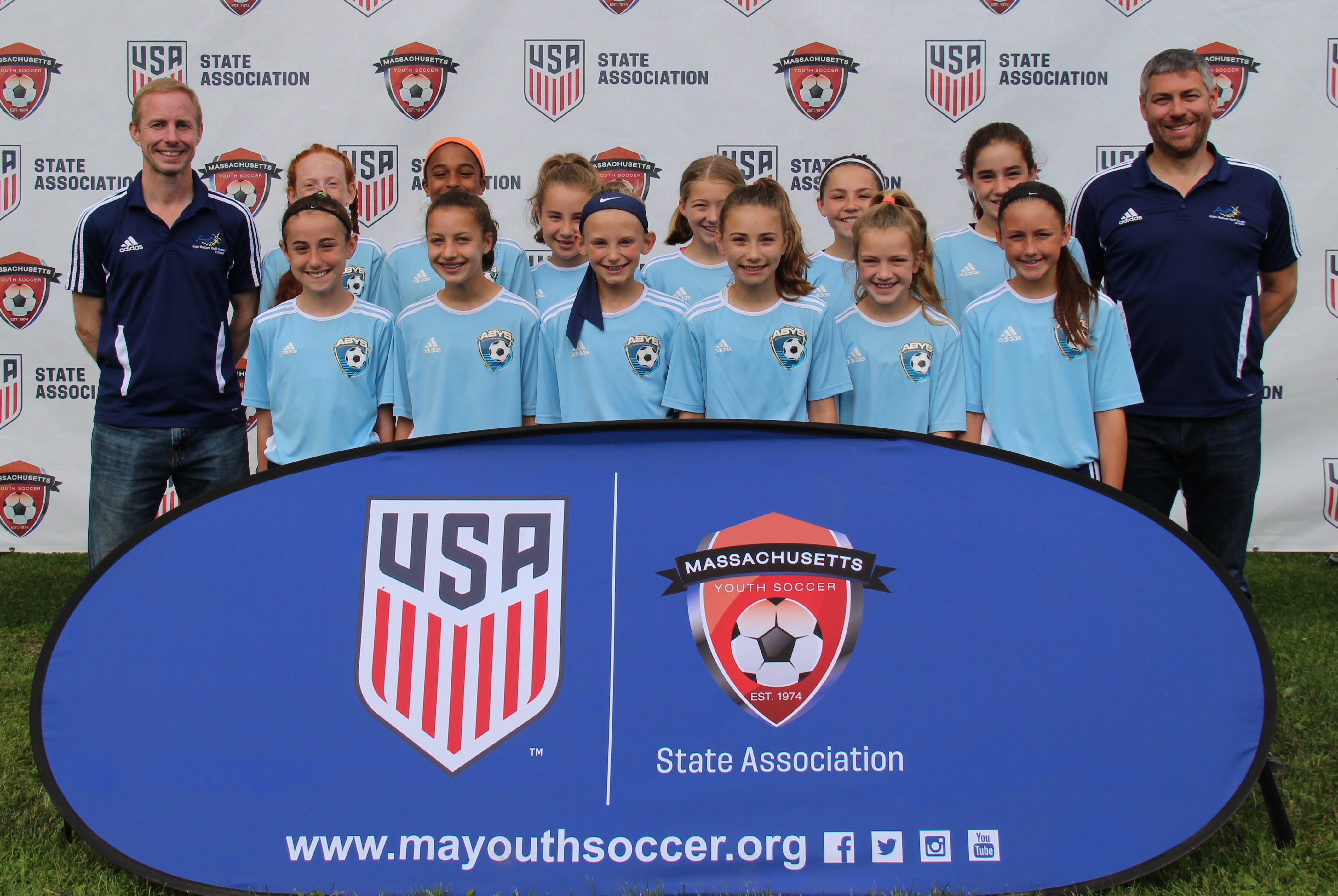 Girls Grade 6 Division 1 Acton-Boxboro Lightning coached by Gary Sullivan, Stephen Korbly & Alycen Nigro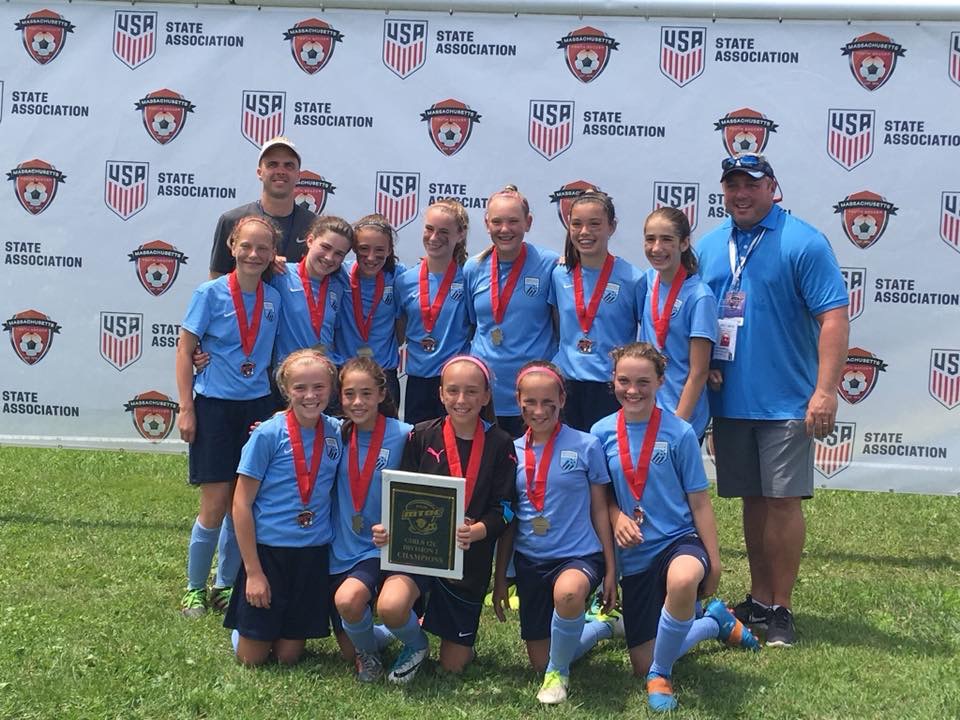 Girls Grade 6 Division 2 Medfield Warriors coached by Patrick Deignan and Brad Compston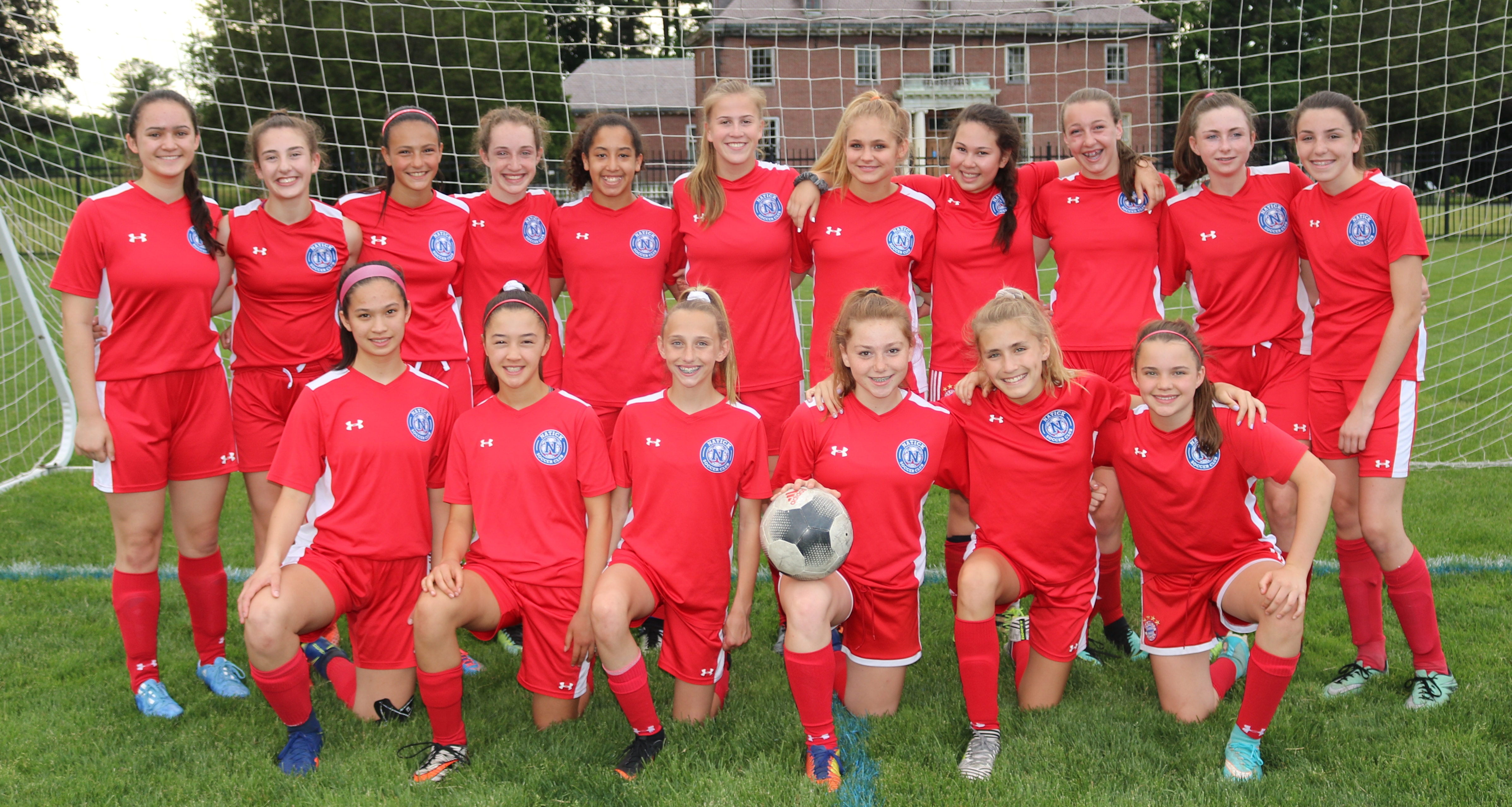 Girls Grade 8 Division 1 Natick coached by Peter Henderson and Wendy Campana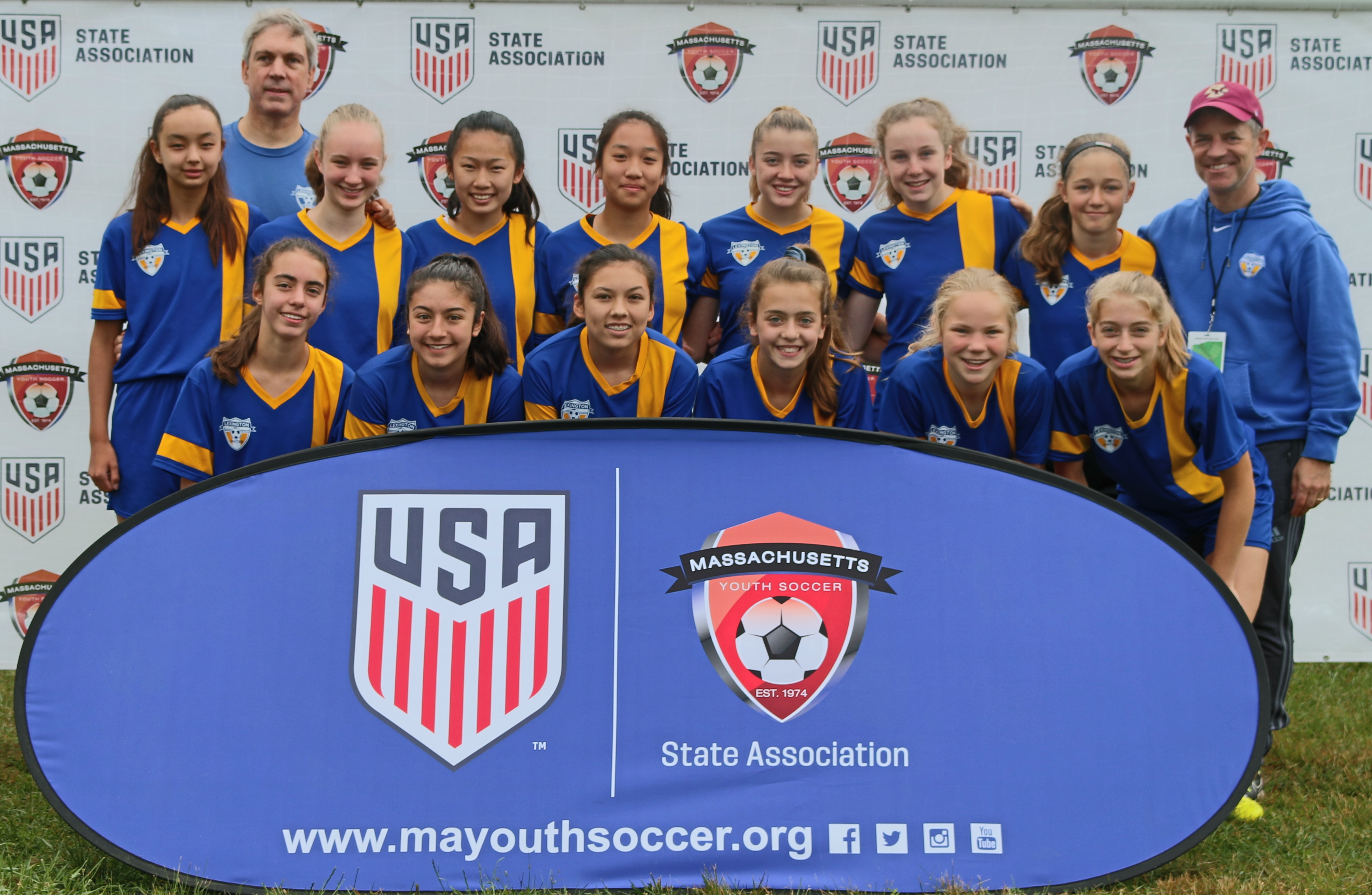 Girls Grade 8 Division 2 Lexington United Blue Raptors coached by Todd Barett, Michael Sabin and Harold Payson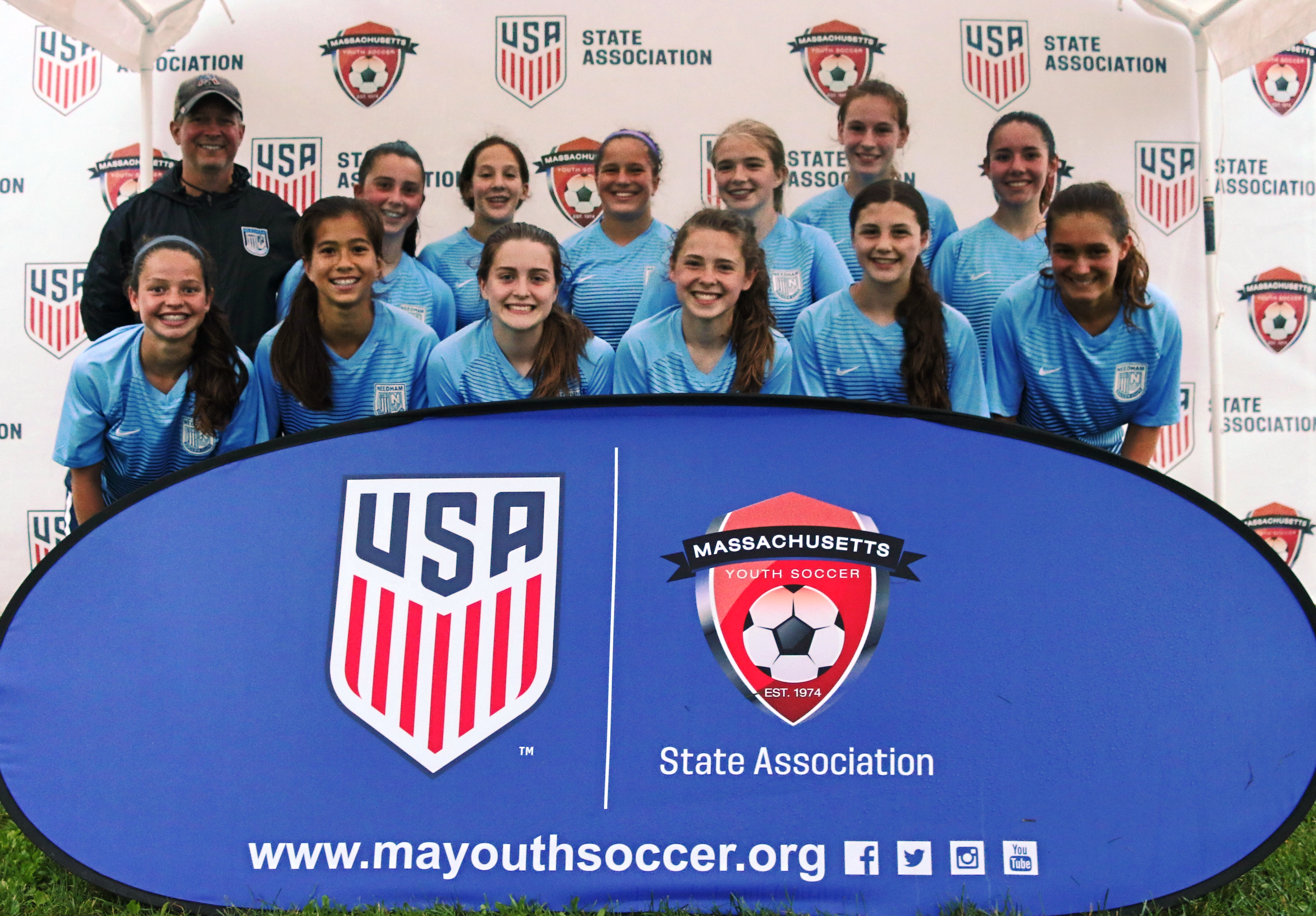 Girls Grade 10 Division 1 Needham United coached by Jimmy McShane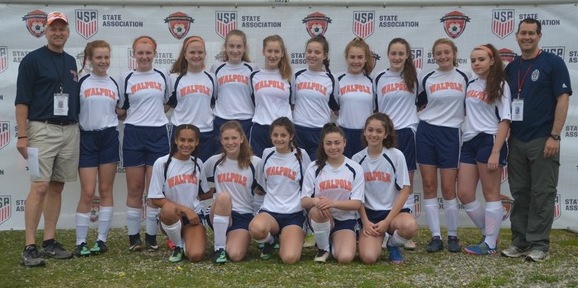 Girls Grade 10 Division 2 Walpole Rebels coached by John Thomsen, Scott Richer and Randy Jackson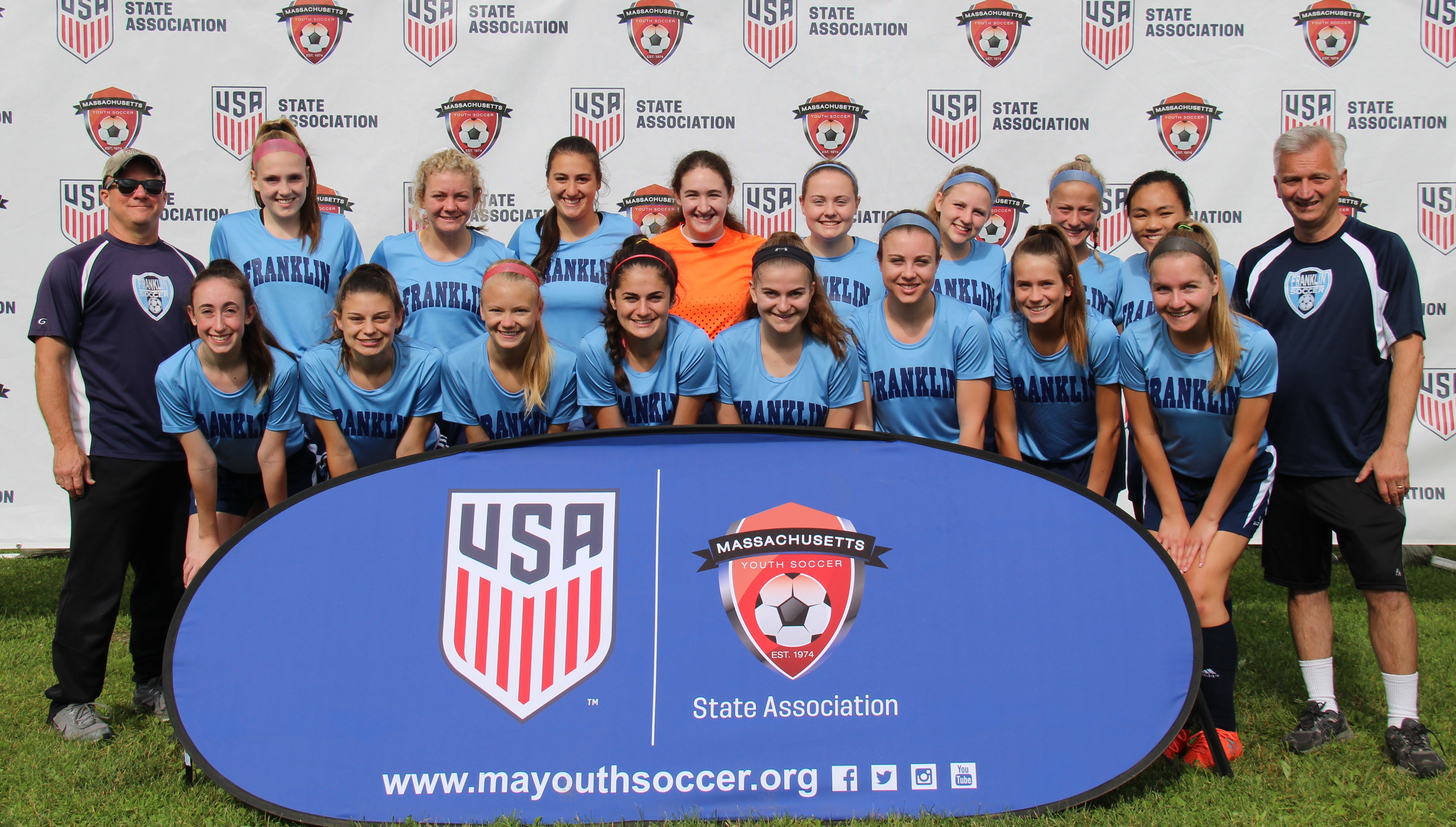 Girls Grade 12 Division 1 Franklin Lady Panthers coached by Lou Moccia and David Doherty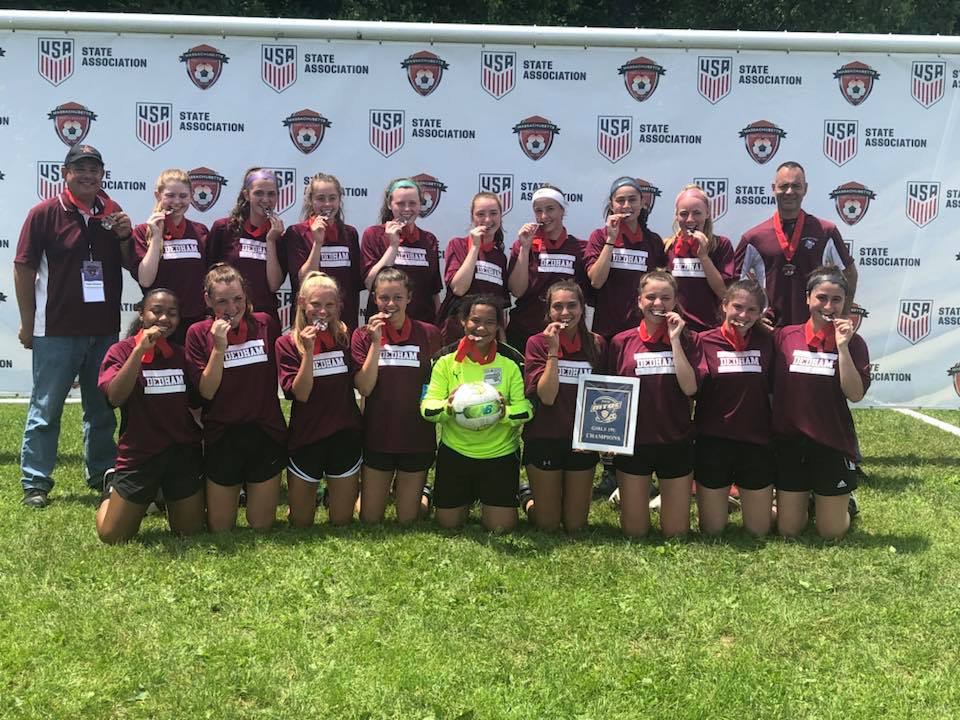 Girls Grade PG Division 1 Dedham Express coached by George Cariofiles and Jason DeAngelis
Boys Grade 6 Division 1 Needham Storm coached by Ken Keyes, Jim Reddish and Matthew Ross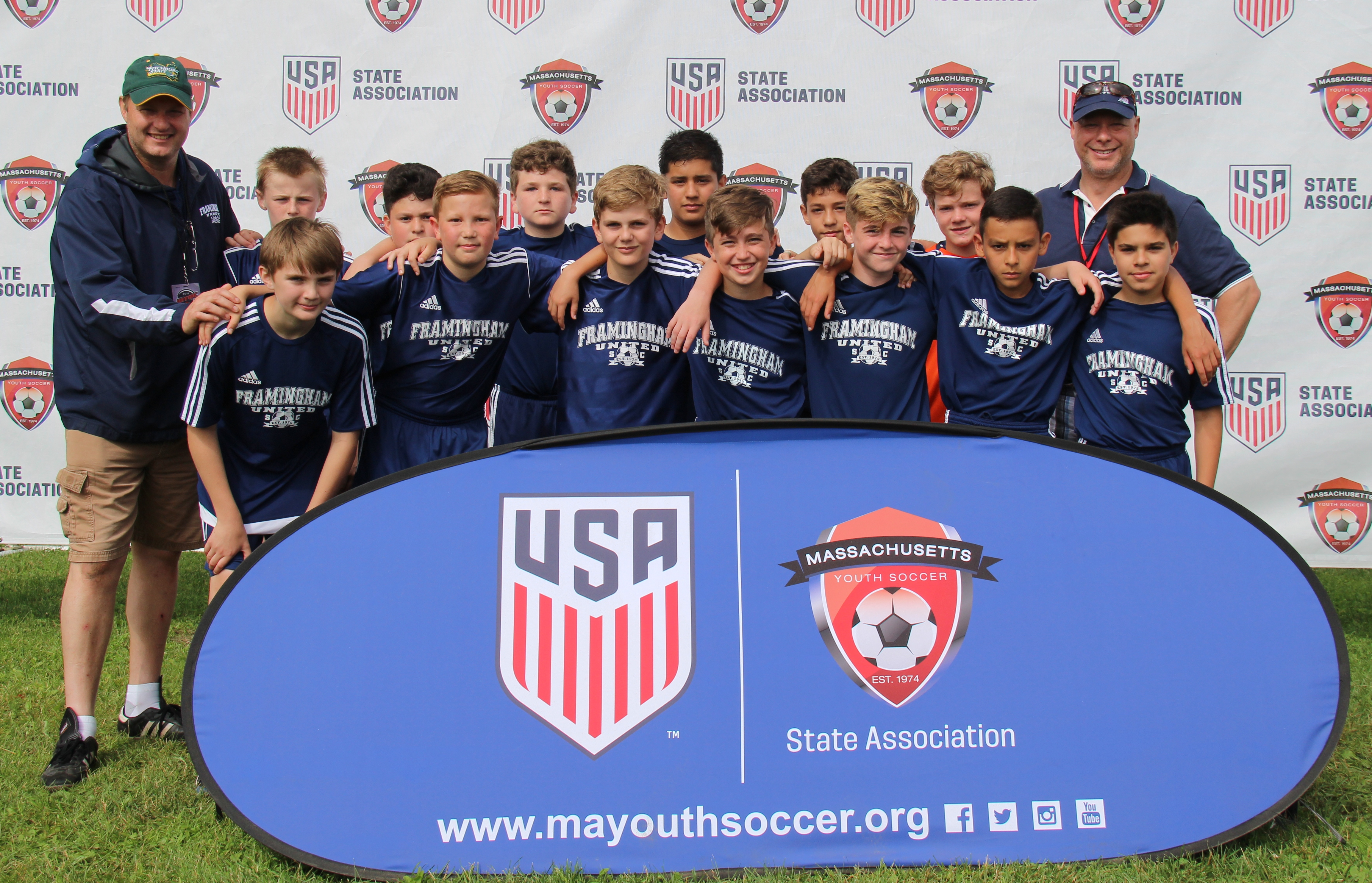 Boys Grade 6 Division 2 Framingham United Revs coached by John Howard Jones and Paul Walker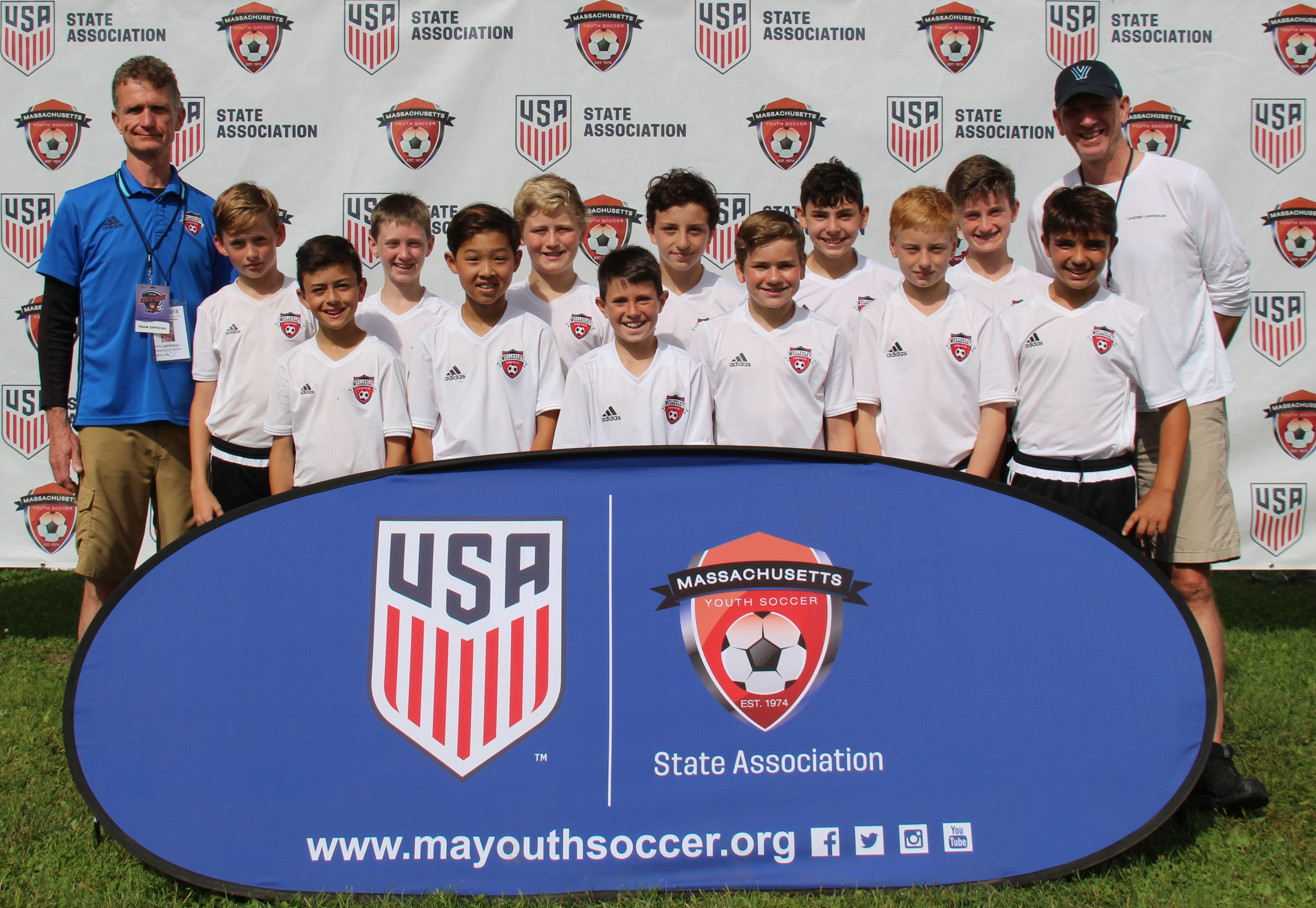 Boys Grade 6 Division 2 Wild Card Wellesley United Revolution coached by William Corkhill and Stephen Keresztes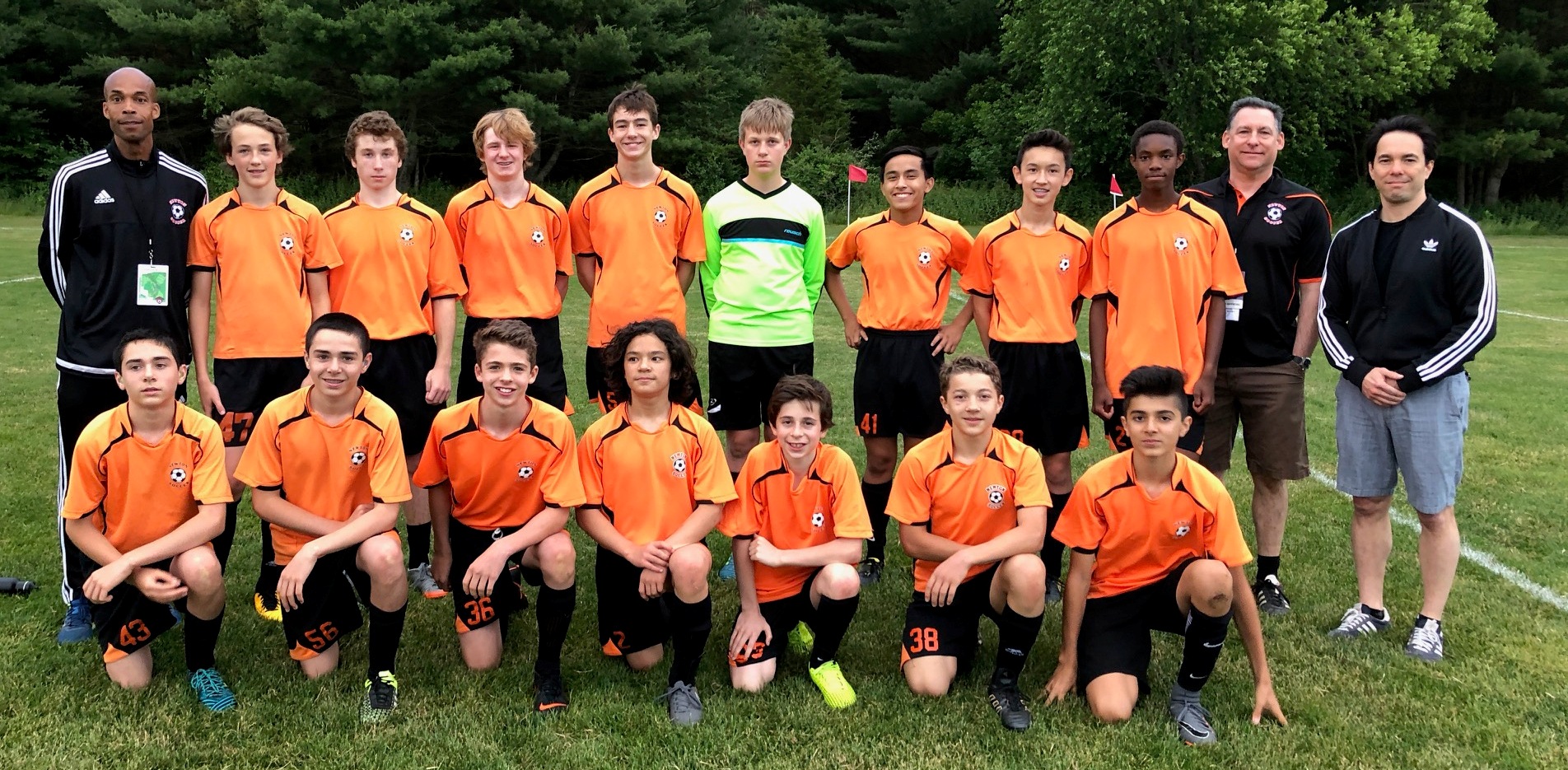 Boys Grade 8 Division 1 Newton Bolts coached by Andrew Hargens, Wayne Levy and Thomas Hill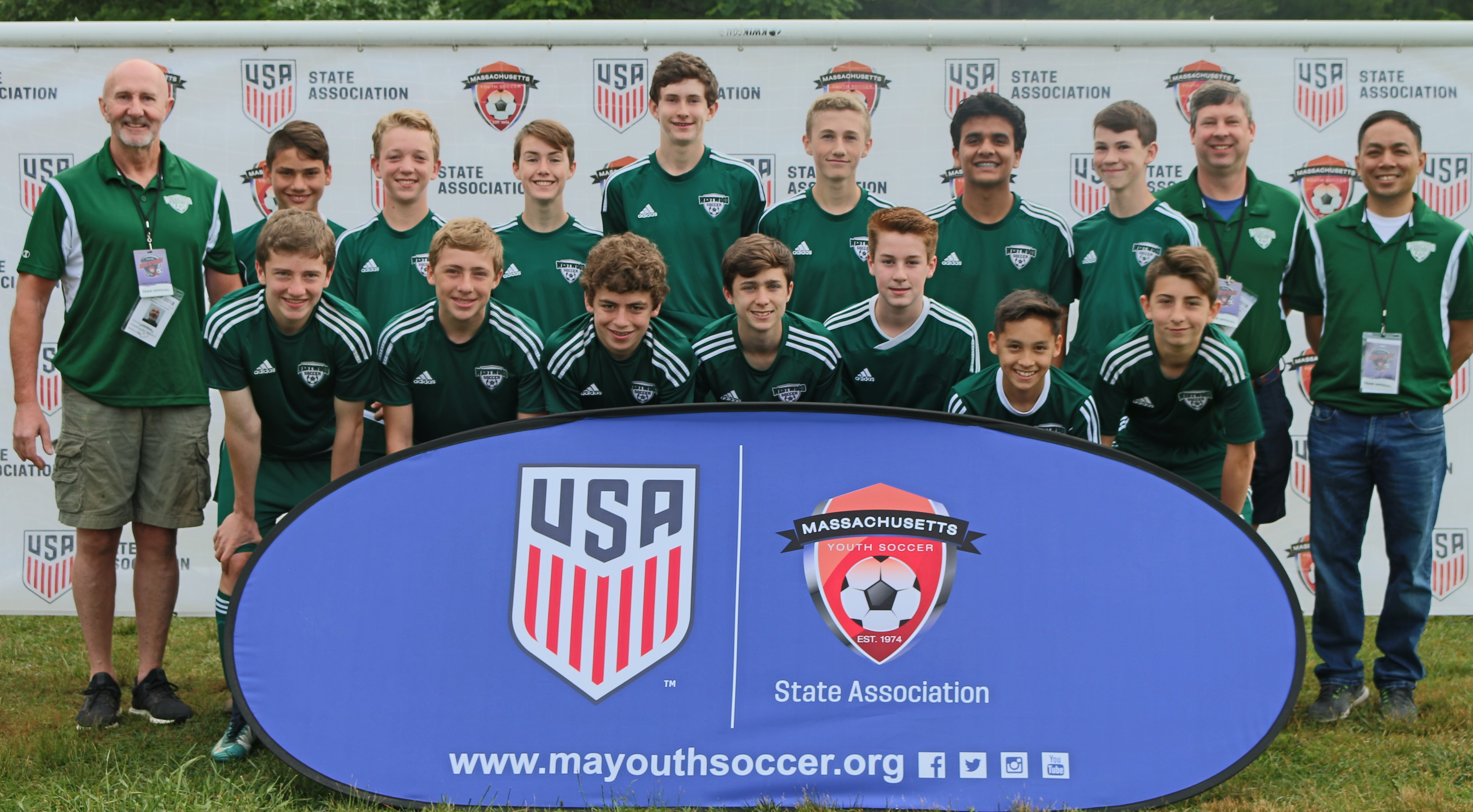 Boys Grade 8 Division 2 Westwood Wolverines coached by Patrick Lombard, Edward Vamenta and Robert Hanson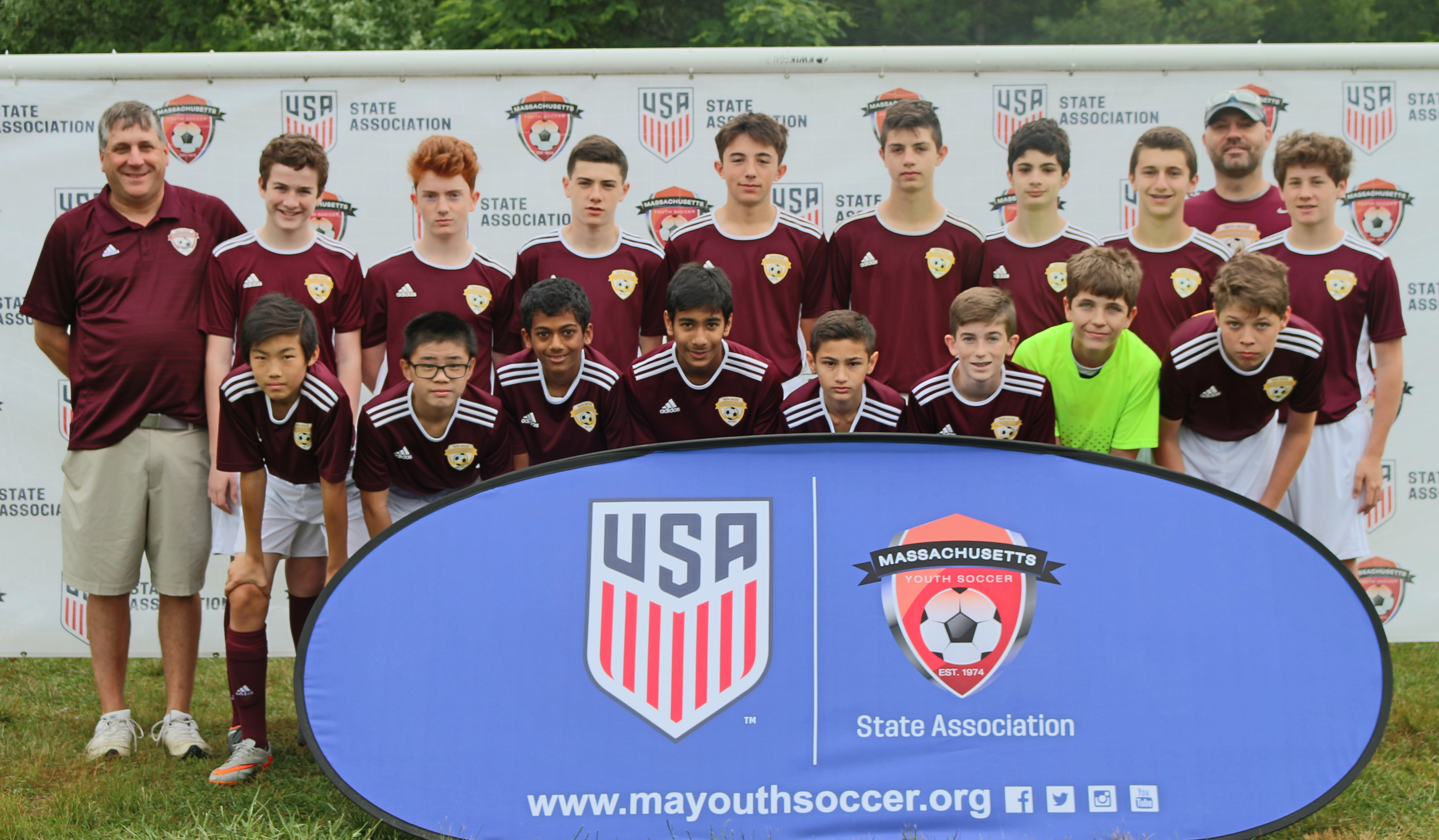 Boys Grade 8 Division 2 Wild Card Southboro Galaxy coached by Ben Deschaine and Jared Bouzan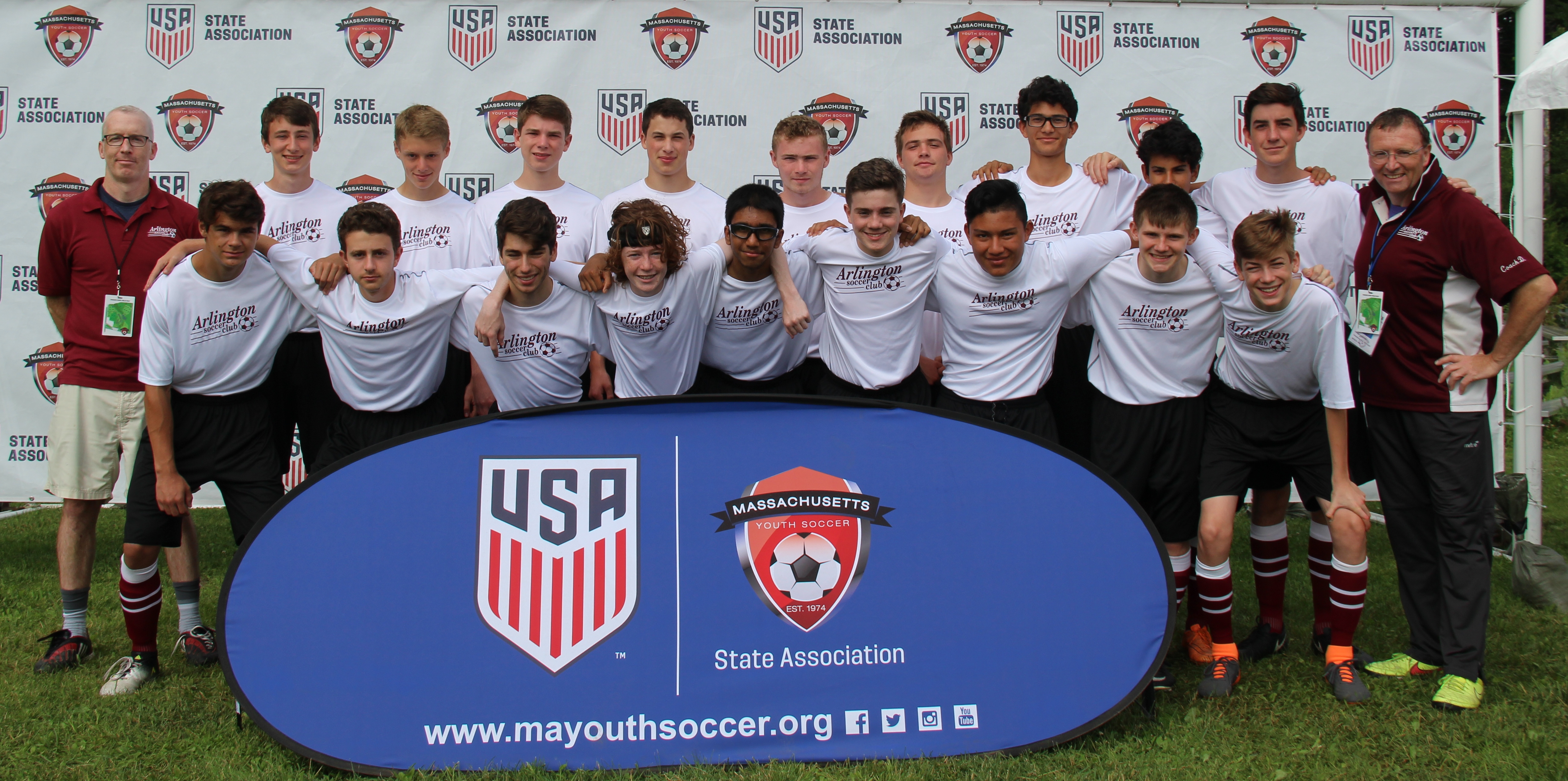 Boys Grade 10 Division 1 Arlington B10 Eagles coached by David Dolan, Philip Ryan and Peter Jacob-Dolan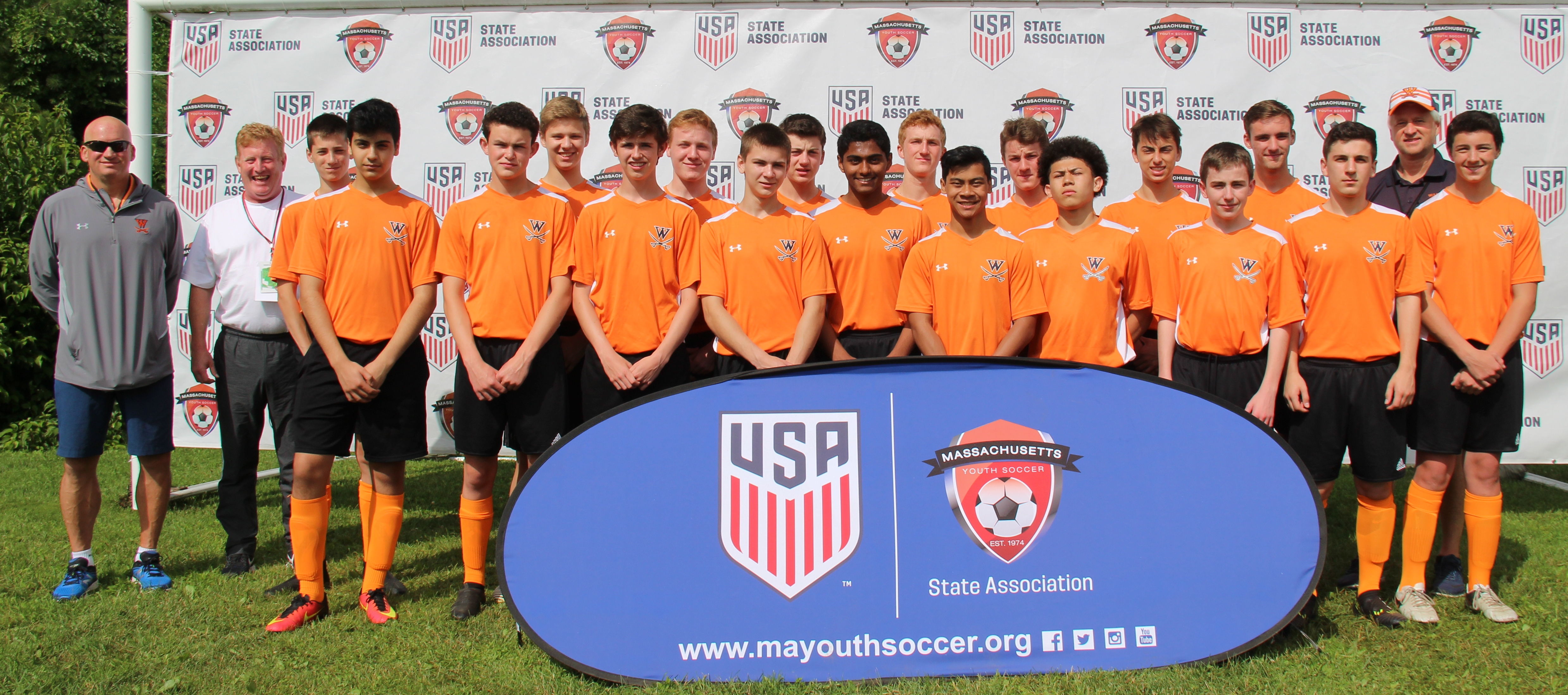 Boys Grade 10 Division 1 Wild Card Walpole Pirates coached by John Thomsen and Vincent Colbert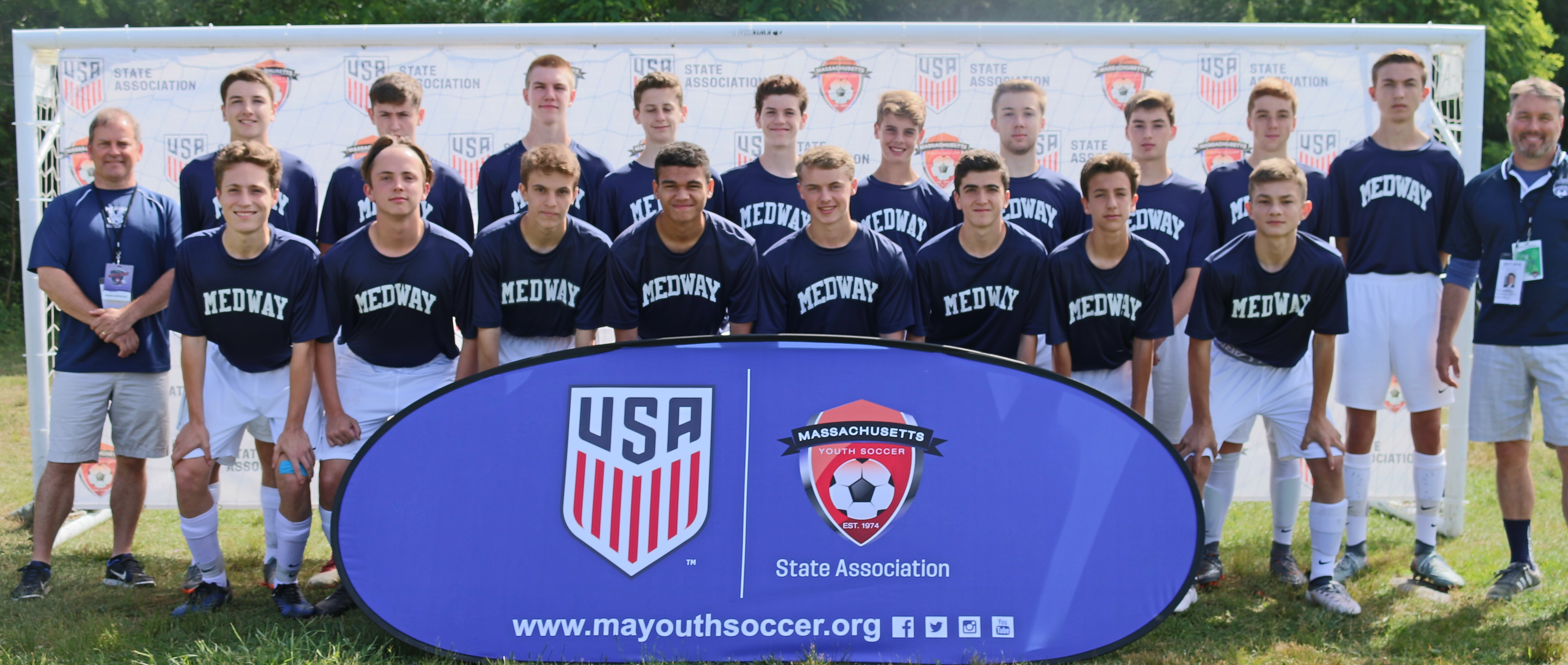 Boys Grade 10 Division 2 Medway Mustangs coached by Daniel Olsen, Brian Gray and Lyle Core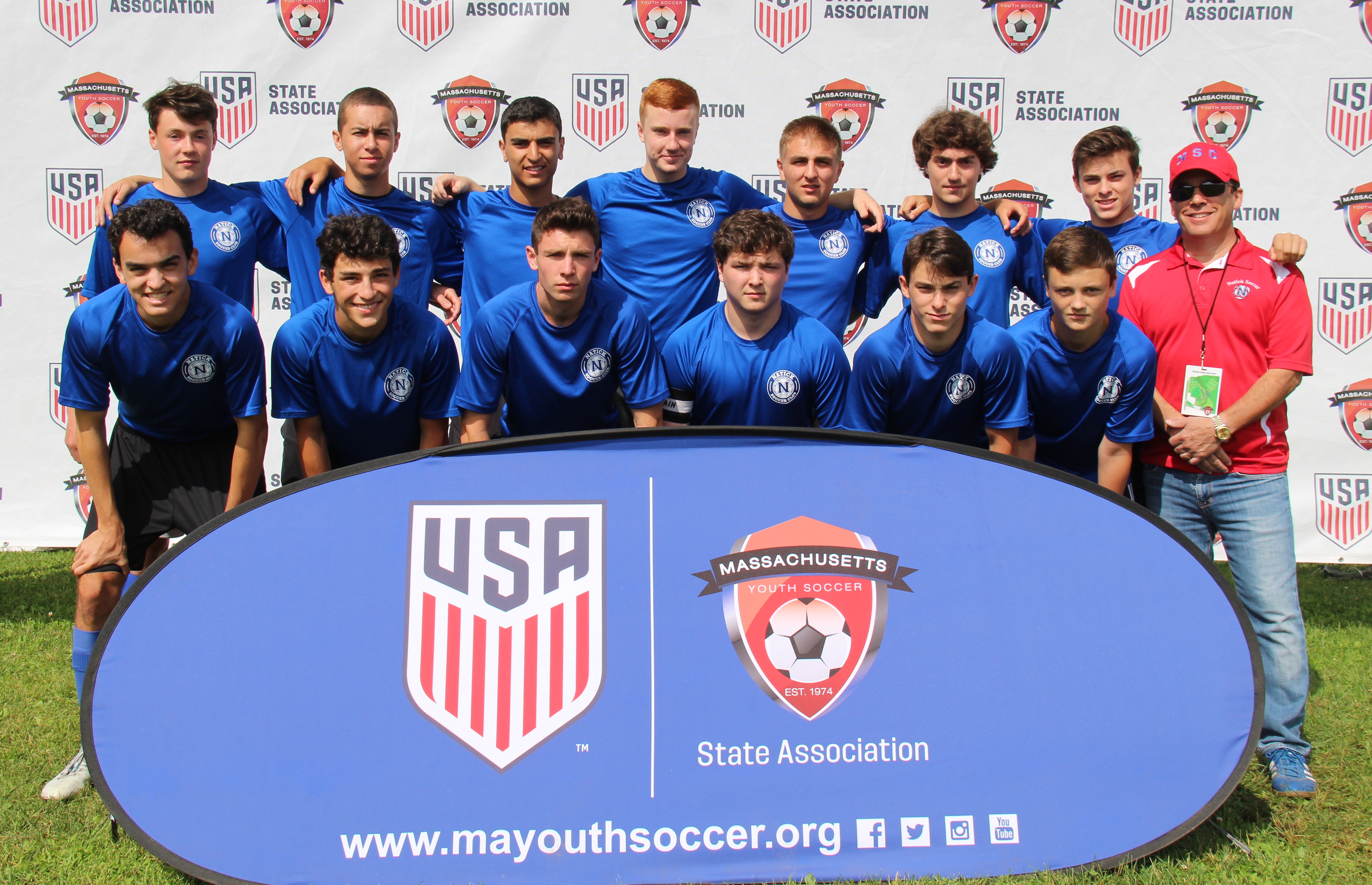 Boys Grade 12 Division 1 Natick coached by Michael Davidson, Cliff Browning and William Chase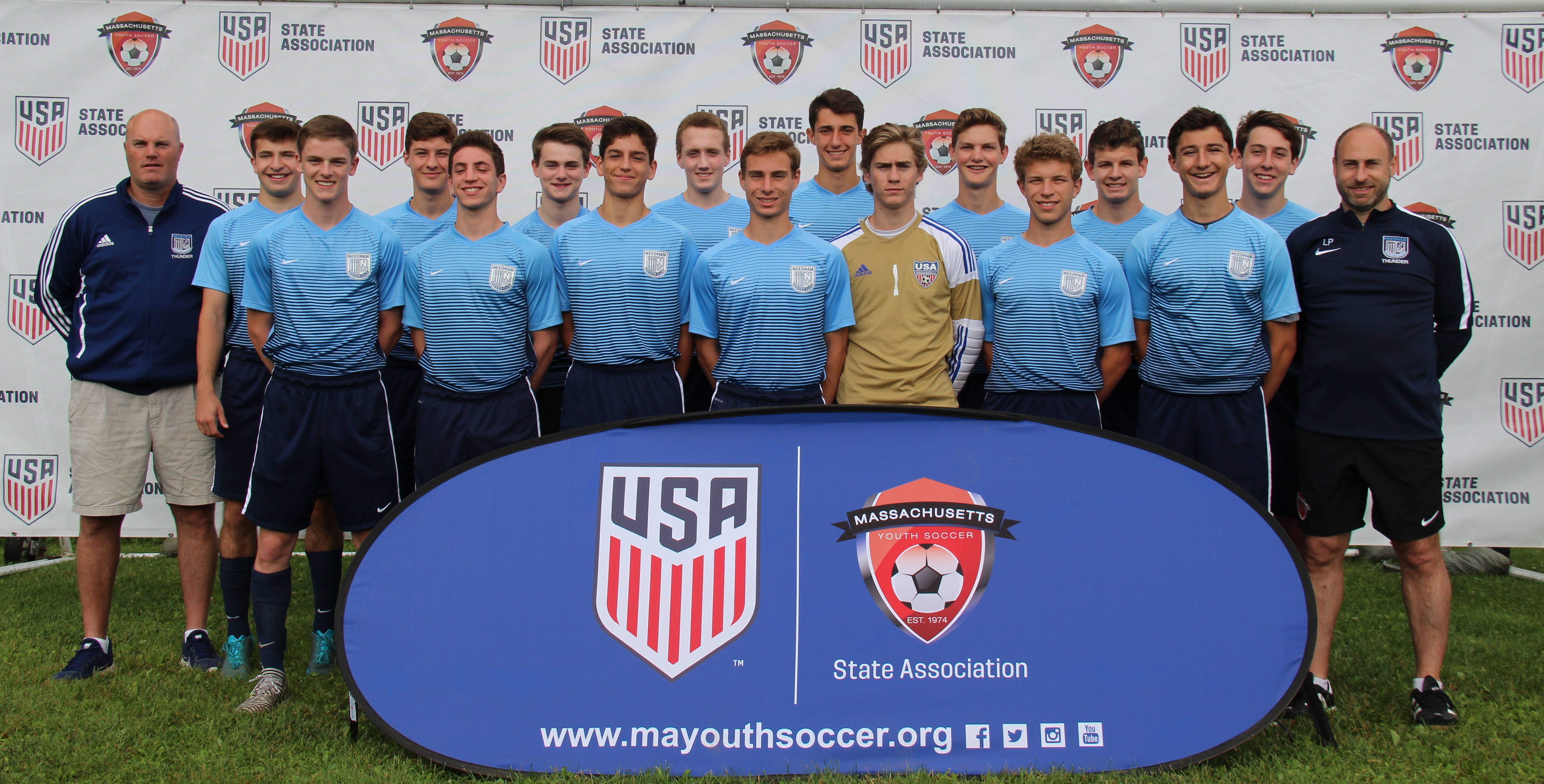 Boys Grade PG Division 1 Needham Thunder coached by Lee Popper, Matt Keenan and Tobin Kelly