Bays Fall 2017 Sportsmanship Award presented to Arlington Boys Grade 5 Marauders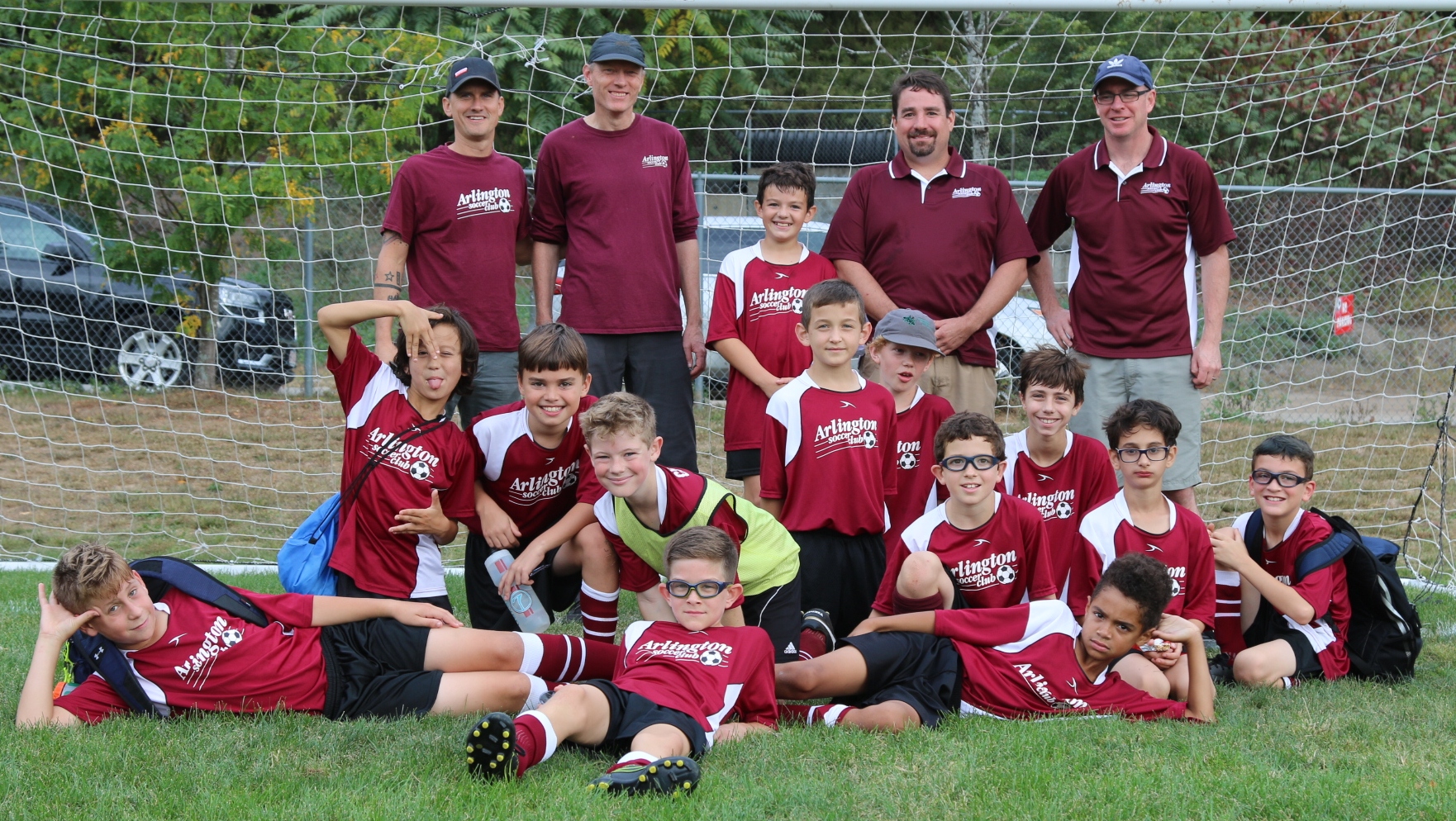 While BAYS expects all of its members to practice good sportsmanship as a general rule, we believe examples of outstanding sportsmanship should be recognized and rewarded.
Accordingly, BAYS has established a Sportsmanship Award which is presented to those teams that have been nominated and subsequently selected by the sportsmanship award committee to receive the award. Teams that earn the award receive special T shirts and a team picture is posted on the BAYS website in recognition of this honor.
Nominations were received from referees and opposing coaches this season and there were a number of teams that exhibited examples of outstanding sportsmanship.
After considering all of the submissions, and having investigated the comments received, the committee has selected the Arlington boys' grade 5 team, the Marauders, coached by Dennis Connelly, assisted by Michael Cooper, Alex Howard, and John Lewis, to receive the Fall 2017 BAYS Sportsmanship Award.
It should be noted that the team was recognized for demonstrating outstanding sportsmanship throughout the season and that the coaches were recognized for emphasizing sportsmanship during their previous coaching seasons as well.
Since the tone is set at the top, Dennis, Michael, Alex and John are to be congratulated for setting the proper example for their parents and players every season. They are a credit to their town organization as well as to BAYS in general.
Steve Smoller
Chairman, BAYS Sportsmanship Award Committee